.
TRACK INFORMATION
One of the most important pieces of information that you will need to know about Motocross of Marion County, is how to get there. It's not difficult, but we certainly don't want you to lose your way if you are a first-time visitor to our fine facility. The map will give you the general location, but we're also including directions.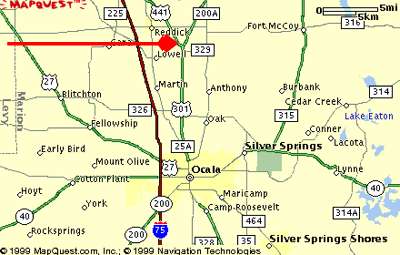 From South I-75 take exit 358 and go east on Hwy 326 for about 2 miles. Turn North on Hwy 441 and go 7 miles (make sure you stay on Hwy 441), then turn right on Hwy 316 and go approximately 1/2 mile to first paved road and turn right, follow to the track.
From North I-75 to exit 368 and go east on Hwy 318 to Hwy 441, then go South to Hwy 316. Turn left on Hwy 316 and go approximately 1/2 mile to first paved road and turn right, follow to the track.
Address: 2035 NW 146th Place, Citra, Fl 32113
GPS Coordinates: 29° 21' 35.24" N - - 82° 09' 40.66" W
WATCH FOR
THIS SIGN
MX RACES
TODAY
For races days, gates open at 6:30am, and race registration starts at 7am. We allow overnight parking the night before a scheduled race, but gates close at 10pm. We do not have electrical or water hooks for RV's, plus you need to bring your own water for drinking. If you get there after the gates close, you can park along the road, but do not block the road. Due to ever-increasing insurance rates, there will be a small charge for overnight parking.
As we mentioned in our welcome page, we do have a bike wash area, which is located at the far end of the row of trees in the middle of the pit area. The water used for the bike wash is not for drinking.
You can park anywhere in the pit area, except in the bleacher area, which is reserved for food and accessory vendors. We have food vendors at each event, and they provide a variety of hot and cold food and beverages.
We do not take kindly to anyone who burns out their bike in the grassy pit area. If you need to test your bike, ask a track official first.
There is absolutely no pit riding allowed at any time. Racers may ride their motorcycle to the starting area, but first gear only, and not over 5 MPH.
We suggest that you leave your dogs at home, however, if you do bring your dogs, they must be contained inside a RV or trailer unless they are on a short leash and muzzled. NO EXCEPTIONS.
Riders not being accompanied by their parents or legal guardian must have a completed and notarized minor release statement, and that statement must specifically state that the minor has your permission to race, and also name the person who is authorized to make medical decisions. Click here to download copy of the minor release.
No parents, spectators, or other non-authorized person is allowed on the track during a race. There are absolutely NO EXCEPTIONS to this rule.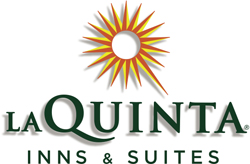 Motocross of Marion County has negotiated a 10% discount at LaQuinta Inn @ Suites in Ocala. To receive this discount you must make your reservations online. Click here to make your reservations. Enter the following Promo/Corporate Code: MCOMC9.
New Campground: Wild Frontier, 12 miles South of track on Hwy 441. Call 352-629-3540 for reservations. Click here to view their website.
Recent video of track taken by a Quadcopter
Click here to view video
Photo's of Main Track and Vintage Track
(Click on photo for enlarged view)